(Picture by Gerhard on Pixabay)
It is that time of year again, and the committee has arranged a 🎄 Christmas dinner 🎄 in Nieder-Eschbach at
Darmstädter Hof / Restaurant Greta
An der Walkmühle 1
60437 Frankfurt

on Saturday 10th December
starting from 7 p.m.
The venue is in the heart of Nieder-Eschbach, 1 minute's walk from the U2/U9 station "Nieder-Eschbach"; there is a car park at the back of the restaurant.
---
We have arranged an exquisite
Christmas menu

(Note that members who have paid their annual fee for 2022 will receive a refund of €8 at the event!)
Starter:


Maronensuppe mit Baguette

Choice of main course:

Schnitzel Jäger Art
mit Pommes frites und kleinem Beilagensalat

€29.00

Schweinefilet an Rosmarinsoße,
dazu Gemüse der Saison und Spätzle

€31.00

Zanderfilet auf Blattspinat,
dazu Kartoffelecken

€33.00

Argentinisches Rumpsteak (ca. 250 g) mit Kräuterbutter,
dazu Pommes frites und kleiner Salat

€39.00
Dessert:

Palatschinken mit heißen Kirschen und Vanilleeis
Starter and dessert are included in the price; drinks need to be ordered and paid for separately.
---
While in the wake of Covid there will be less entertainment than in previous years (but maybe 🎅 Santa 🎅 will find his way to Nieder-Eschbach❓), the atmosphere will definitely be festive!
🎁  🎁  🎁  🎁  🎁
And for an extra "Christmassy" feeling let's try that Wichteln game again:
Everybody brings a small gift that goes into a common pool. At the end of the evening someone else will take that present home – to remember the Pickwicks Christmas Dinner 2022!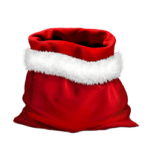 Gifts should
cost not more than €5–10
be universal in nature (i.e. neither "high-tech stuff" nor ladies' jewellery)
not be useless rubbish (like last year's calendar)
so that this will simply be something to enjoy for everyone!
🎁  🎁  🎁  🎁  🎁

If you would like to participate in this dinner event, please register
by Monday 5th December:
Use the "Sign Up" button below and in the "message" field confirm that you have paid (see below) and indicate the letter of your preferred main course.
Payment needs to be made in advance either
in cash at one of the Wednesday meetings on 30th November or 7th December or
by bank transfer of the respective amount to the following account:
Pickwicks English Speaking Club
IBAN: DE98 5004 0000 0582 1046 00
BIC: COBADEFFXXX