"Catastrophe" – an exhibition at Filmmuseum Frankfurt
Sunday, 15 May @ 2:00 pm

-

4:00 pm

€9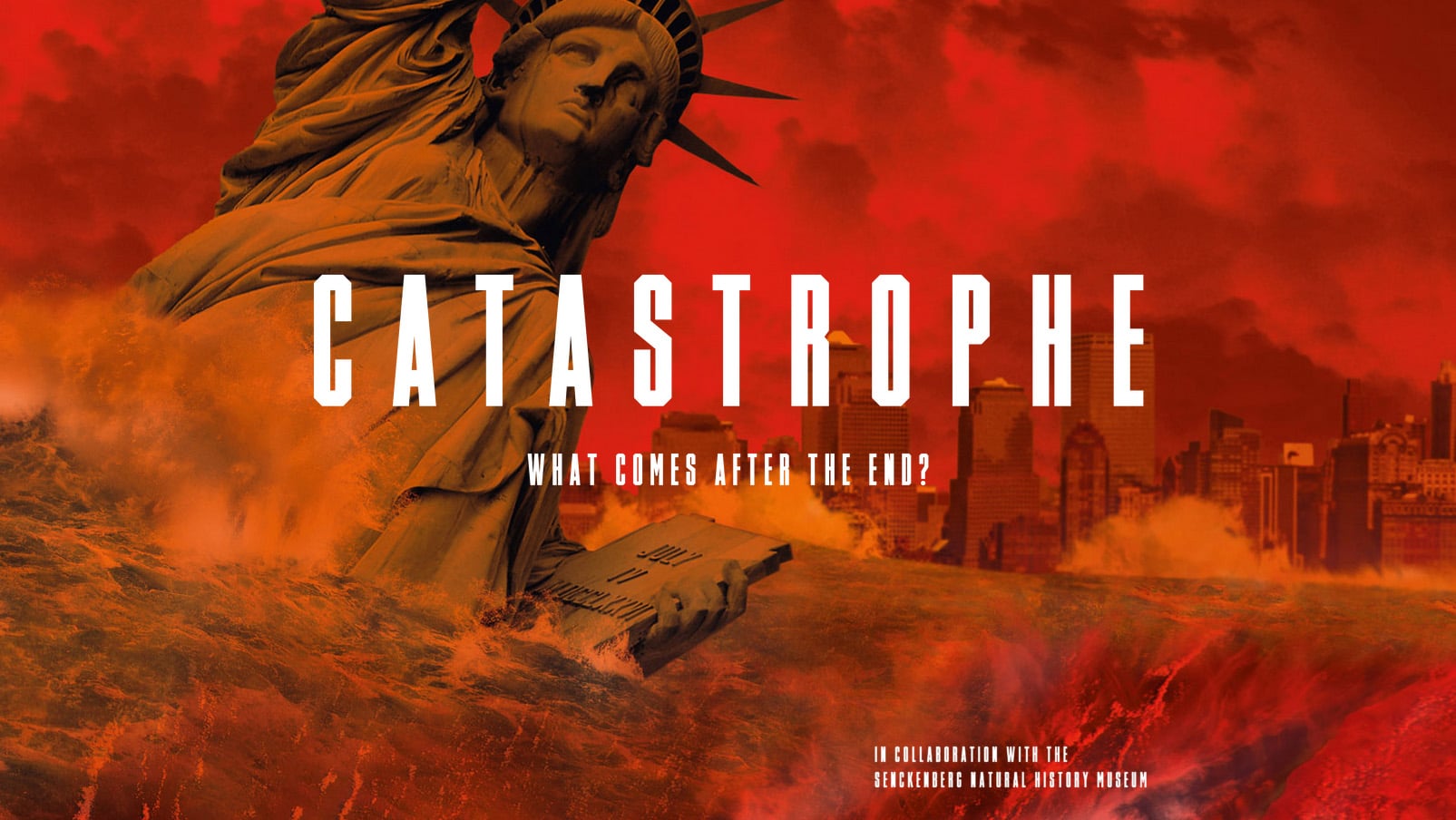 This Sunday, after a long Covid break, Pickwicks will pick up its traditional Film Museum visits.
One could speculate about the reasons why Filmmuseum Frankfurt chose disaster movies as the topic for its current special exhibition, which is still running until Sunday 22nd May. The Corona/Covid pandemic (which ironically has an awareness problem because it has not been as catastrophic as in Hollywood movies like Outbreak) obviously had an influence, just like the growing climate crisis (or, more politically correct, climate catastrophe) and the debate about it; and if the current situation in Eastern Europe had developed a little earlier, no doubt the exhibition would have put it in context with the Hollywood movies dealing with the nuclear threat in the 1960s:
"The extinction of mankind, of life on Earth, the complete destruction of flora and fauna by a man-made or natural 'catastrophe' – this scenario has fascinated filmmakers all over the world for decades and with them millions of moviegoers, who are thrilled again and again by the staged catastrophes."
The special exhibition has assembled a diverse choice of exhibits from different eras and media, ranging from the public's fascination with the passage of Halley's Comet in 1910 and how the media contributed to creating a mass hysteria, over the wide scale of traditional (and often predictable) Hollywood disaster movies, up to more artistic oeuvres like Lars von Trier's Melancholia.
The exhibits can be enjoyed even more using your smartphone: Many interactive features provide additional content and information.
Meet on Sunday 15th May, at 2 p.m. in the cinema foyer. Tickets cost €9 p.p. and need to be purchased online in advance for that time slot; MuseumsuferCard holders also need to book a (free) ticket over the online system. In case surprisingly many people are interested, I'll try to organise a guided tour at shared cost, which would modify this pricing scheme.
Depending on the number of people interested, we can go to a café nearby after the visit to have Kaffee & Kuchen.
If you are interested, please sign up by clicking the button below.
Please do not book your individual tickets yet, but wait for more information!