FEATS 2023
Friday, 26 May @ 7:30 pm

-

Monday, 29 May @ 11:30 pm

€27 – €88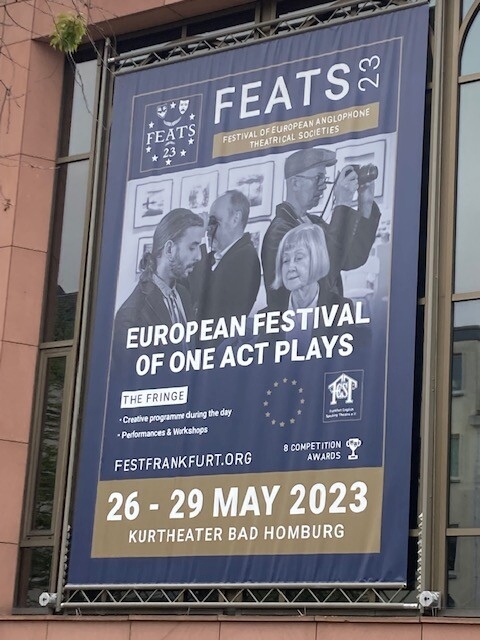 Dear Pickwicks
A great event is going to take place at our doorstep , which you shouldn't miss!!!!
Over some 10 years we had been following this Festival wherever they had played abroad or in Germany and were very happy to applaud their performances and after the shows to have a drink and talk about.
After 3 years of non-playing because of Corona interdictions , they're starting again in Bad Homburg, (see the flyer! )
We'll be there and I do hope that again we'll be many people seating next to each other and sustaining our beloved plays/ actors/ scriptwriters/directors…
There is also a free fringe programme taking place in the afternoons at the Jugendherberge, which is a 15 min walk from the Kurtheater, down where the Schloss is.  This is always free!
The address to purchase tickets is here. For details also look at the main programme.
Please let me know if you like to attend.
Kind regards,
Valeria